Hi friends,
I would like to thank you for Voting this topic for the Indispire.
experience about A 7 days experiment to stay away from all modern gadgets and apps like mobile, laptop-computers, internet, social networking, E-games and how you spent that time? with family? traveled? meditated, anything you experienced.
#7dayexperiment
From 2nd September to 12th September 2014, I attended Vipaasana meditation,a 10 days residential meditation program. it was the best and hardest ten days of my life.
Vipassana originates in India from the teachings of the Buddha more than 2,500 years ago. Over the years it has been diluted and modified in other parts of the world, but has been practiced in its pure form in Myanmar. The Myanmar version as taught by Sri S.N. Goenka, has spread globally in recent years thanks to the positive results reported from the practice and its easy accessibility. It's open to people of all races and religions and provided on a donation basis. it requires some tough rule and regulations and being away from all modern gadget, books, even speaking is not allowed is one of them.
So I put this idea for Indispire and it got selected. Now I have to write

all about it.
#############################################################################
I scrolled down the webpage:
Acceptance of the Teacher and the Technique
Students must declare themselves willing to comply fully and for the duration of the course with the teacher's guidance and instructions; that is, to observe the discipline and to meditate exactly as the teacher asks, without ignoring any part of the instructions, nor adding anything to them. This acceptance should be one of discrimination and understanding, not blind submission. Only with an attitude of trust can a student work diligently and thoroughly. Such confidence in the teacher and the technique is essential for success in meditation.
Am I ready to do this? I asked myself? Don't know. Discipline and me?
Other Techniques, Rites, and Forms of Worship
During the course it is absolutely essential that all forms of prayer, worship, or religious ceremony — fasting, burning incense, counting beads, reciting mantras, singing and dancing, etc. — be discontinued. All other meditation techniques and healing or spiritual practices should also be suspended. This is not to condemn any other technique or practice, but to give a fair trial to the technique of Vipassana in its purity.
Students are strongly advised that deliberately mixing other techniques of meditation with Vipassana will impede and even reverse their progress. Despite repeated warnings by the teacher, there have been cases in the past where students have intentionally mixed this technique with a ritual or another practice, and have done themselves a great disservice. Any doubts or confusion which may arise should always be clarified by meeting with the teacher.
No problem at all. I don't practice any one of them, I smiled.
Interviews With the Teacher
The teacher is available to meet students privately between 12 Noon and 1:00 p.m. Questions may also be asked in public between 9:00 and 9:30 p.m. in the meditation hall. The interview and question times are for clarifying the technique and for questions arising from the evening discourses.
Now, that's something seems to be interesting. Let's see if anyone can have answers to my burning questions.
Noble Silence
All students must observe Noble Silence from the beginning of the course until the morning of the last full day. Noble Silence means silence of body, speech, and mind. Any form of communication with fellow student, whether by gestures, sign language, written notes, etc., is prohibited.
Students may, however, speak with the teacher whenever necessary and they may approach the management with any problems related to food, accommodation, health, etc. But even these contacts should be kept to a minimum. Students should cultivate the feeling that they are working in isolation.
It seemed challenging not very much, I have been habituated to live alone, talking very less, but it seems fascinating, not talking at all, keep mouth totally shut or NOBLE silence.
Separation of Men and Women
Complete segregation of men and women is to be maintained. Couples, married or otherwise, should not contact each other in any way during the course. The same applies to friends, members of the same family, etc.
Physical Contact
It is important that throughout the course there be no physical contact whatsoever between persons of the same or opposite sex.
Yoga and Physical Exercise
Although physical yoga and other exercises are compatible with Vipassana, they should be suspended during the course because proper secluded facilities are not available at the course site. Jogging is also not permitted. Students may exercise during rest periods by walking in the designated areas.
Religious Objects, Rosaries, Crystals, Talismans, etc.
No such items should be brought to the course site. If brought inadvertently they should be deposited with the management for the duration of the course.
Intoxicants and Drugs
No drugs, alcohol, or other intoxicants should be brought to the site; this also applies to tranquilizers, sleeping pills, and all other sedatives. Those taking medicines or drugs on a doctor's prescription should notify the teacher.
Tobacco
For the health and comfort of all students, smoking, chewing tobacco, and taking snuff are not permitted at the course.
Food
It is not possible to satisfy the special food preferences and requirements of all the mediators. Students are therefore kindly requested to make do with the simple vegetarian meals provided. The course management endeavors to prepare a balanced, wholesome menu suitable for meditation. If any students have been prescribed a special diet because of ill-health, they should inform the management at the time of application. Fasting is not permitted.
Clothing
Dress should be simple, modest, and comfortable. Tight, transparent, revealing, or otherwise striking clothing (such as shorts, short skirts, tights and leggings, sleeveless or skimpy tops) should not be worn. Sunbathing and partial nudity are not permitted. This is important in order to minimize distraction to others.
Laundry and Bathing
No washing machines or dryers are available, so students should bring sufficient clothing. Small items can be hand-washed. Bathing and laundry may be done only in the break periods and not during meditation hours.
Outside Contacts
Students must remain within the course boundaries throughout the course. They may leave only with the specific consent of the teacher. No outside communications is allowed before the course ends. This includes letters, phone calls and visitors. Cell phones, pagers, and other electronic devices must be deposited with the management until the course ends. In case of an emergency, a friend or relative may contact the management.
Music, Reading and Writing
The playing of musical instruments, radios, etc. is not permitted. No reading or writing materials should be brought to the course. Students should not distract themselves by taking notes. The restriction on reading and writing is to emphasize the strictly practical nature of this meditation.
Recording Devices and Cameras
These may not be used except with the express permission of the teacher.
No intoxicants and drugs, my god…will I survive?
No reading and writing, then who I will talk to?
No outside contact….! No problem. I am used to it anyway.
Course Finances
According to the tradition of pure Vipassana, courses are run solely on a donation basis. Donations are accepted only from those who have completed at least one ten-day course with S.N. Goenka or one of his assisting teachers. Someone taking the course for the first time may give a donation on the last day of the course or any time thereafter.
In this way courses are supported by those who have realized for themselves the benefits of the practice. Wishing to share these benefits with others, one gives a donation according to one's means and volition. Such donations are the only source of funding for course in this tradition around the world. There is no wealthy foundation or individual sponsoring them. Neither the teachers nor the organizers receive any kind of payment for their service. Thus, the spread of Vipassana is carried out with purity of purpose, free from any commercialism.
Whether a donation is large or small, it should be given with the wish to help others: 'The course I have taken has been paid for through the generosity of past students; now let me give something towards the cost of a future course, so that others may also benefit by this technique.'
So it's totally free, i was amazed..!
I read little further:
THE COURSE TIMETABLE
The following timetable for the course has been designed to maintain the continuity of practice. For best results students are advised to follow it as closely as possible.
| | | |
| --- | --- | --- |
| | | |
| | | Meditate in the hall or in your room |
| | | |
| | | Group meditation in the hall |
| | | Meditate in the hall or in your room according to the teacher's instructions |
| | | |
| | | Rest and interviews with the teacher |
| | | Meditate in the hall or in your room |
| | | Group meditation in the hall |
| | | Meditate in the hall or in your own room according to the teacher's instructions |
| | | |
| | | Group meditation in the hall |
| | | Teacher's Discourse in the hall |
| | | Group meditation in the hall |
| | | Question time in the hall |
| | | Retire to your own room--Lights out |
Course time table seems to be very tough, I don't know I will able to do it or not. So much discipline and hard work. But I want to, I want to do something difficult, may it change me at all. I have my personal reasons rather than to learn the particular practice of Vipassana. I wanted to gain some tools to deal with stress, frustration, anger, disappointment. I needed it badly. I must go, I decided.
And i booked next 10 days course at the Vipaasna centre, and i got the confirmation mail after two days, and here i am, very excited to go there and do it.
Hope i will able to complete this course well, i talked to myself.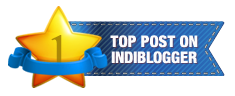 To be continued....!
Rest of the posts are in the links below:
Vipaasna meditation- part-I
Vipaasna meditation- part-III
Vipaasna meditation- part-IV