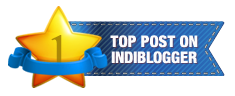 Note:
Next part of the prologue is in this link:
http://imlostsoul.blogspot.in/2012/09/prologue-continues.html
I woke up and open my eyes and see, my father is standing in front of my bed, looking very worried and tensed.
The first question strikes my mind, is why he is here suddenly. I feel, my hand wet, wet with warm water and a warm touch of a soft, caring

hand. Again drop of warm water falls on my hand and i look on my right side, and i see, they are not water, they are tears flooding from eyes of

my mother,tears flowing from her eyes, making a trail from eyes to chin and then falling from her chin to my hand.
she is sitting there on the chair,her left hand on her cheeks, and right hand holding mine. she is

crying silently, and staring on the wall continuously. she still doesn't know, i am awake.
I feel very awkward.
why she has come so far!
i didn't call them.
Then why?
she is looking like, she didn't sleep from many days, there are thick lines of dry tears on her face and she is staring blankly, thinking wot, i don't know.
I pull my right hand and our eyes meet and she breaks down once again, holding my hand tighter and tighter, sobbing, crying, weeping, load, loud, louder. river of tears are breaking their boundary. And i am feeling very uneasy at her behavior. and i am feeling very annoyed at her cry, and i am feeling dumb headed at such situation.
my father comes near her, hug her, console her, but the more he try, the more she weeps. I see in my father's eyes. i see there, and i can see the mixture of various emotions: anger, pity, concern, questions and a invisible layer of water. his eyes are wet

and he is holding him, not to cry. i saw him first time, struggling so much, he has been always strong and tough like a wall, in any condition, in any situation. i hate, looking him in such condition.
I looked away from them, to my left side, and i see, my left hand covered with

bandage,red colored bandage, like blood and near my wrist, on vein, a needle pierced and a pipe and a red packet, and slowly slowly red liquid is coming into

my vein for the red pocket. i hope, it is not blood, but it is. it is blood and i am being given blood. why i need it? i try to remember,

i didn't make a accident, then i see my bandage on left hand. i try to move my hand, but it doesn't move, like it is paralyzed.
And i try to remember, wot happened, but my head is going blank, i don't know, from when i am sleeping here in the room.
Oh!, it's not my room, my room is not so clean and it's smell is far different and strange than mine.I got it, where i am lying. i am lying on the

bed of hospital room, which is white, which is clean, which is having strange smell of medicine and an annoying silence, which is being disturbed by cry of my mother.
Door on the front opens and i see a familiar face, i have seen him earlier, when, i try to remember. he is in white apron, in white dress and a stethoscope hanging around his neck.
he smiles and asks me how i am.
i am silent.
i don't know, how i am.
he puts stethoscope on my chest and ask me to breathe deeply.
then he takes blood pressure gazing machine from the table, and straps it's tape around my right arm, pumps it and measures my blood pressure.
he console my parents not to worry. he tells," his blood pressure is low. at least, he is back in his senses after two days, he is out of danger".
ohhh! i have slept here for two days, and my parents are suffering from such along time. they should not had to come here. they should not have to take so much pain for me. they should not have to take so much care for me.
thanx for reading..! and waiting for your valuable comments...!
Note: There is a long story to tell...it would take minimum of 200 blog post to complete the whole story,a love story of Vijay and Jyothi...not all love stories end in the happiness and bliss...some may turn into disaster...some one may end up like the Vijay of this story....is the hopelessness, despair, and failure is the ultimate end??...does life stops progressing? or it will find a way to move ahead...! will Vijay move on and get finally peace of his mind ??? many more chapter to come....!
thanx for reading..! and waiting for your valuable comments...!
Next part of the prologue is in this link:
http://imlostsoul.blogspot.in/2012/09/prologue-continues.html
Disclaimer:
This is a work of fiction. Names, characters, places and incidents either are products of the author's imagination or are used fictitiously. Any resemblance to actual events or locales or persons, living or dead, is entirely coincidental.