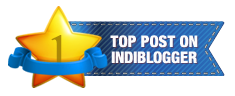 This story is a memoir of Rakhi (Name changed) and is based on true incidents, names and places are changed due to privacy.
Dr. Verma is living a very peaceful and happy life in patna. He is a doctor by profession and has earned name, fame and money all in his life. His wife Ritu is also a doctor and they have a son and a daughter, Rakesh and Rakhi.
Rakesh is two minutes elder to Rakhi. Yes they are twins, but there are very different in nature. Rakesh is serious, he speaks less and Rakhi is playful, naughty, smiley face and speaks more and more but in a sweet way.

They love each other very much and from the very childhood, there was an inseparable bound between the siblings. Rakesh being elder, always takes care of his sister and can do anything to make her happy.
****************************
Rakhi after doing B.tech from a very reputed college, has joined a multination IT firm within 2 month of her joining, her company sent her to America for 6 month on job training.

Rakesh chose to fulfil his parent's dream and is currently in 5th year of MBBS course in Bangalore.
****************************
It was month of September'1999, rainy season was about to end.

He was coming home to celebrate Durga pooja festival. From two days it was raining in his city very much and life has been affected a bit due to this. He came out from airport at morning 9:00 AM and was looking for his car sent from home. But he found, there was no one to pick him up. He called his father and he confirmed that his driver has gone to pick him up. But somehow, he didn't show at the airport and when he called his driver. He came to know that his car has stopped in the middle of journey and not starting now. He now booked a taxi and was on the way to home.
But destiny has written something else in the pages of his life. it was Sunday and roads were empty as it was still raining. One-two people were on the street, struggling with the rain. Visibility of road was very poor, but very few vehicles were running on the road.
On the way to his home form airport, there is a sharp T- point on the road, and usually a traffic police person stays there, but that day it was empty.
As soon as his taxi took the turn at T-point, some truck made a powerful collision to the taxi and taxi and there was on the spot death of the driver. Rakesh was also very injured, but before losing his senses he called his father and somehow told about the accident.
****************************

*
Rakesh is finally admited to ICU of a private nursing home. Dr. Verma has called some best doctors of Delhi and within two hours they have come to save his son life. His mother inspite of being a doctor, is also a mother, and is unable to control her tears.
Rakesh has been injured very badly and there was a huge impact on his head and lost also lot of blood. Team of talented and experienced doctors are trying hard to stabilize his condition.
Still he has not come to his senses. Doctors are declared that he has gone to coma and practically no one can tell, when he will be wake up again. The Verma couple's sorrow knew no bound. But they hid this accident from their daughter.

She will run away at once, listening this.
**************************
Finally it happened, which created a havoc in Verma family life. Rakesh's life couldn't be saved, and doctors had declared him dead. Dr. Verma, who somehow had controlled his tears, began to cry like a child. Life couldn't be so disastrous, but it was real, and they had to except this bitter truth.
Her mother called Rakhi, and before she told her daughter about the demise of their only son, she heard her daughter very happy and surprised. She as her nature was, telling all the detail.
"mom! What a wonderful gift bhaiya has given me. He has come here. I was missing you all very badly, but Bhaiya came and we took lunch together". She was about to tell more and more.
Her mother was shocked. Has she knew somehow and unable to bear the pain of loss of his beloved brother? She saw, his son is sleeping on the bed, never to wake up again and her daughter is telling something very unbelievable. Her tears stopped. Her crying stopped, may be due to another sock. She asked in spite of the answer she knew very well, "is he with you now"??
"No, he left today itself only, telling that he has not even told you people about coming here, and he has some urgent work at his college", she complained.
Mrs. Verma was unable to tell a single word. She handed over phone to his husband.
How can be he there, with her sister, after death?? A question, unanswered, did he really go to his sister, after death, to meet her, to wish her happy birthday???
They decided to keep their mouth shut. World will think that they all have gone mad due to loss of their son, and told their daughter, not to tell it to anybody.
But, how can I forget my Bhaiya? How can I forget that he was with me, for four long hours, maybe he was alive or dead, I don't know, only I knew, He was with me, very real, like me and you, alive.
Life is quite strange and some incidents are hard to explain…..!!!!
This story is written for the IndiSpire Topic: Do you have a Ghost Experience? Do you wanna share it? Well now is the time :-)